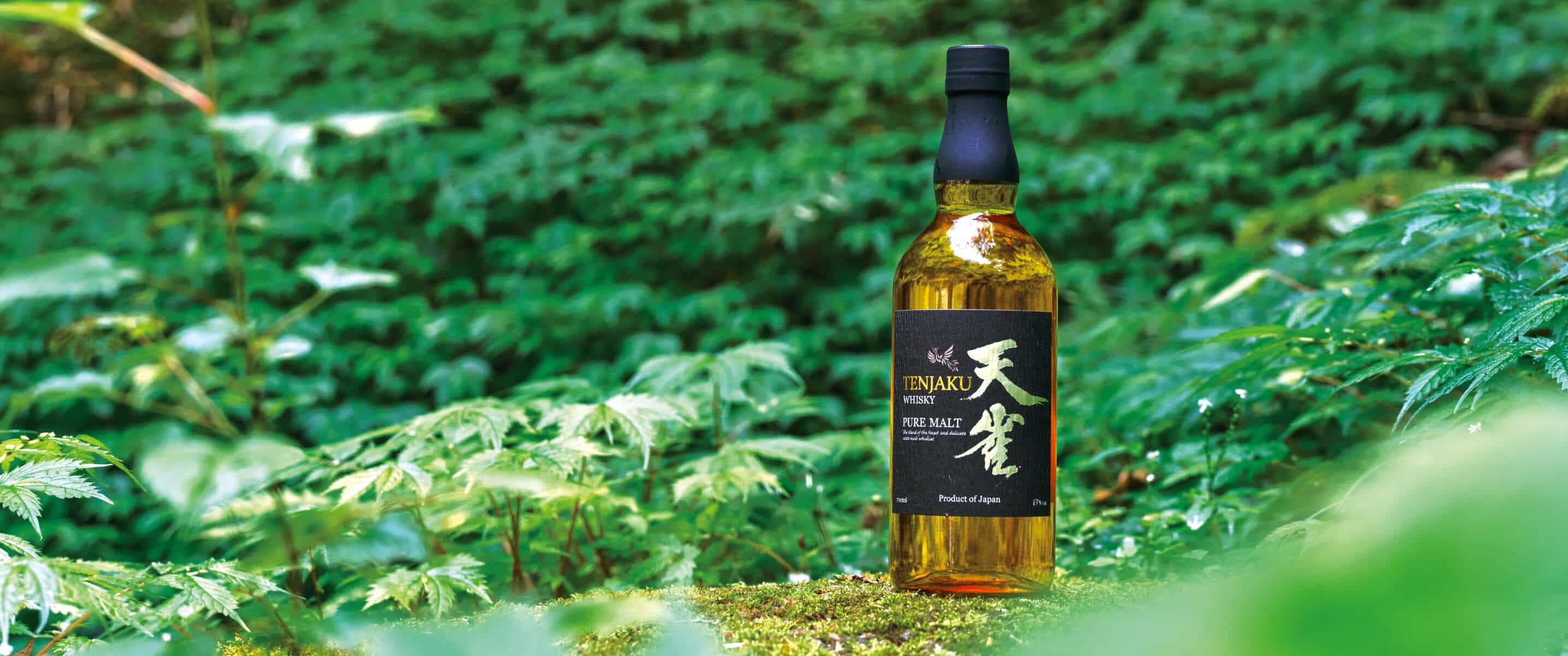 TENJAKU WHISKY "PURE MALT"
RICH AND POLISHED, WITH A SLIGHTLY BITTER AND SOFT TASTE
磨かれて味わいリッチ、ほんのりビターでやわらかな飲み口。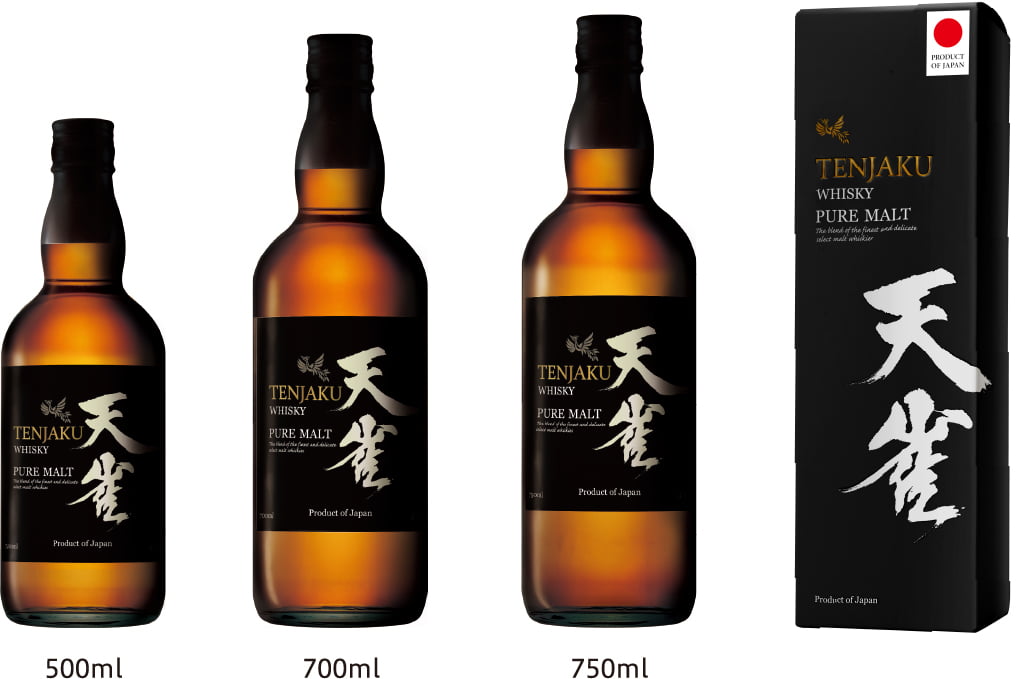 A dense harmony created through the weaving together of pure whiskies of various ages. The gentle union of flavors and a mellowness found only in a pure malt whisky. Delicate yet complex aromas and flavors open up, dancing smoothly in the mouth.
エイジングの異なる原酒同士が織りなす厚みのあるハーモニー。やわらかなまとまりと、ピュアモルトだから成し得た芳醇さ。
繊細かつ複雑な香りと味わいが、心地よくスムースに広がる。
DEEP AND SOFT PURE MALT
ピュアモルトの深さ、そしてやわらかさ。
Color[色]

Rich amber

豊かな琥珀色

Nose[香り]

Nutty, with hints of green apple and fresh herbs. Richly rounded with only a slight smokiness.

ナッツ、淡く青リンゴや青々しいハーブも。スモーキーさは少なめ、リッチでありまろやか。

Palate[口当たり]

A crisp alcoholic presence, solid, yet delicate and smooth in the mouth.

キレのあるアルコール感、重厚かつ繊細でなめらかな味わい。

Finish[余韻]

Refreshing and clear aftertaste with a long finish. Vanilla notes give way to understated woody flavors that linger in the mouth.

爽やかでクリアな後口で奥行きのある余韻。バニラの風味、やがて控えめな樽香が広がる。

SUITS ANY DRINKING STYLE…
BUT TRY IT FIRST ON THE ROCKS
Best enjoyed on the rocks. Experience the smooth and pleasant attack and Tenjaku's unique mellowness, followed by a generous sweet aftertaste. Try a highball to open up the sweet smoky aroma that bursts from the soda bubbles. Of course, it can also be served mizuwari style – savor the affinity this whisky has with water. Or, perhaps explore other drinking styles, such as using Tenjaku as a cocktail base.
多彩な飲み方、
まずはオンザロックで。
おすすめの飲み方は、オンザロック。心地良いアタック感と天雀独自の芳醇さ、豊かな後味の甘みを感じていただけます。また、はじける炭酸の中に甘くスモーキーな香りが開くハイボールも。もちろん、水割りも水との相性を楽しみながらどうぞ。さらに、カクテルベース等いろんな飲み方をお試しください。