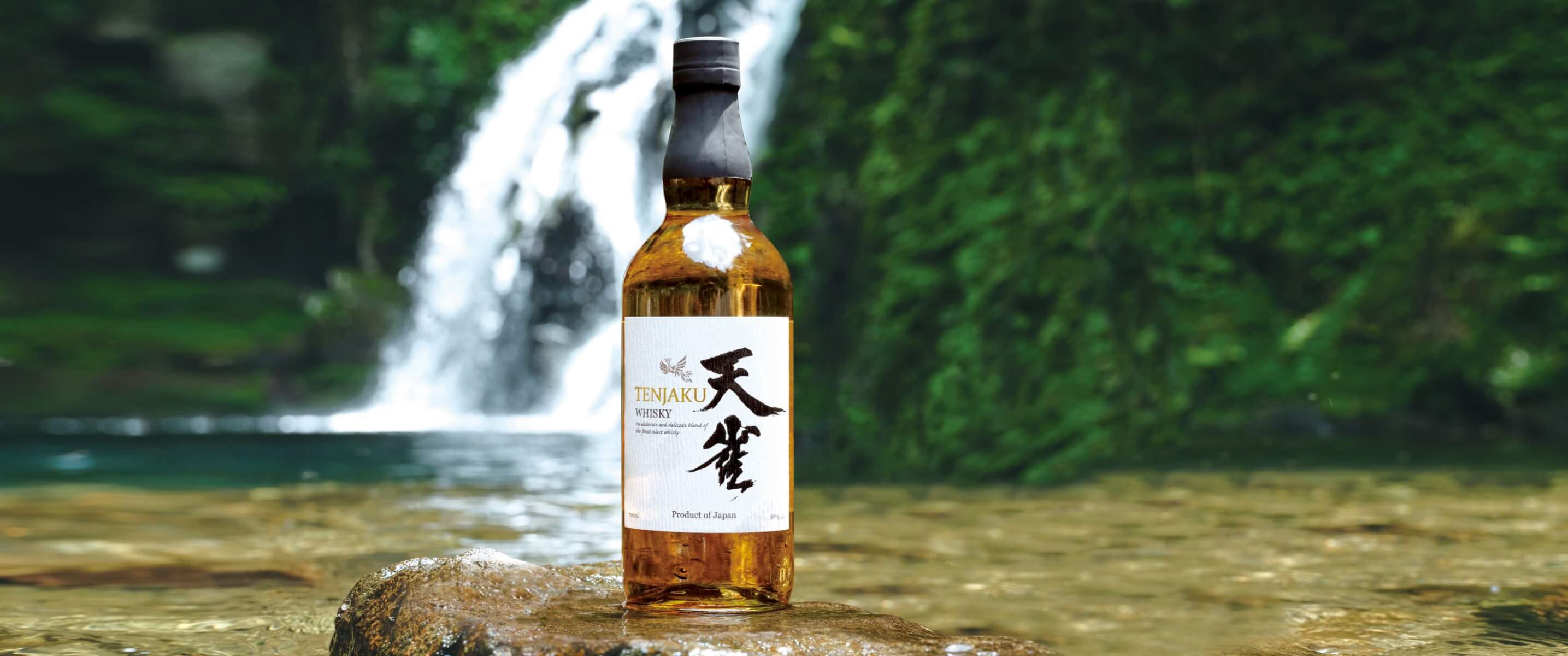 TENJAKU WHISKY
CRISP AND MILD WITH A LIGHT AND MELLOW FLAVOR
すっきりと飲みやすく、クセのないメロウなおいしさ。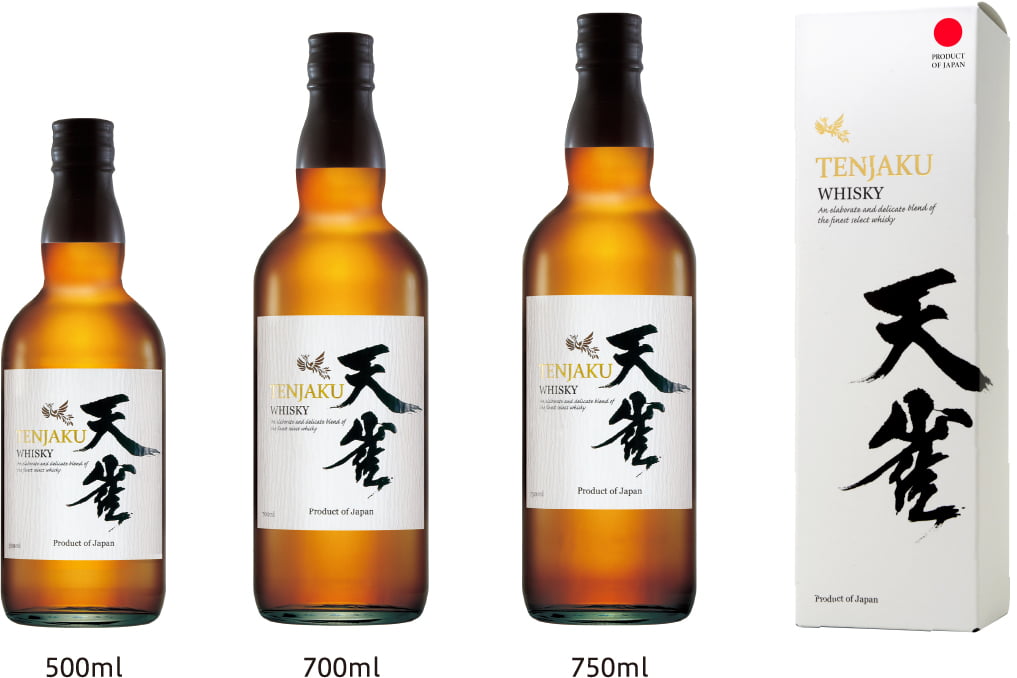 Rich, full-bodied malt flavors are expertly harmonized, with a grain taste that is toned down but freely allowed to express its individual characteristics. An exquisite balance that forms a clean, timeless blend.
コク深い味わいのモルトを巧みに整え、まろやかに和らげながらもその個性を自在に引き出すグレーン。両者が絶妙のバランスで一体となった、クリーンで飽きのこないブレンデッド。
CLEAR AND MILD FLAVORS
その味わいは、クリアでマイルド
Color[色]

Clear amber

澄んだ琥珀色。

Nose[香り]

Faint smoky accent. Sweet aroma, redolent of pear and dried fruit.

ほのかなスモーキーさがアクセント。洋梨やドライフルーツを思わせる甘い香り。

Palate[口当たり]

A slightly edgy attack. Well-rounded and mellow.

少しエッジのあるアタック。全体的にはまろやかでメロウ。

Finish[余韻]

Slightly spicy. A long finish with a hint of white oak and a spreading sweetness.

後味はわずかにスパイシー。かすかにホワイトオークも感じられ、やわらかな甘さが広がる。余韻は長い。

SUITS ANY DRINKING STYLE…
BUT TRY IT FIRST ON THE ROCKS
Best enjoyed on the rocks. Experience the smooth and pleasant attack and Tenjaku's unique mellowness, followed by a generous sweet aftertaste. Try a highball to open up the sweet smoky aroma that bursts from the soda bubbles. Of course, it can also be served mizuwari style – savor the affinity this whisky has with water. Or, perhaps explore other drinking styles, such as using Tenjaku as a cocktail base.
多彩な飲み方、
まずはオンザロックで。
おすすめの飲み方は、オンザロック。心地良いアタック感と天雀独自の芳醇さ、豊かな後味の甘みを感じていただけます。また、はじける炭酸の中に甘くスモーキーな香りが開くハイボールも。もちろん、水割りも水との相性を楽しみながらどうぞ。さらに、カクテルベース等いろんな飲み方をお試しください。