Maintaining and protecting perfected flavors – this is the art of the blend.
Meticulous attention to detail with conviction.
This is the hallmark of our blended whisky.
創り上げた味わいを維持すること、守ること。それがブレンドの技。
より繊細に、信念を持って。
それが、私たちのブレンデッドウイスキーです。
PRODUCTION TECHNIQUE 01
A CRAFTSMAN'S SKILLS COME ALIVE
THROUGH THIS WONDROUS BLEND
Drawing together the individual characteristics of each unprocessed whisky for a harmonious, exquisitely balanced finish – this is the delicate blending technique that is unique to Japan.
With countless tasting and smelling sessions, the important processes involved in creating a blend see sophisticated techniques employed by a craftsman who applies his past experience in creating whiskies and extensive knowledge of flavors and aromas cultivated through many years of winemaking.
匠の技が生きる、ブレンドの妙
原酒それぞれの個性をまとめ、調和のとれた絶妙なバランスの味わいに仕上げる、日本人ならではの繊細なブレンドの技。数えきれない程のテイスティングやスメリングを重ね、ブレンドを創り上げる大切なプロセスは、かつてウイスキー造りに携わった経験と、味や香りが多岐にわたるワイン造りで長年培った、ブレンド技術の粋を極めたものです。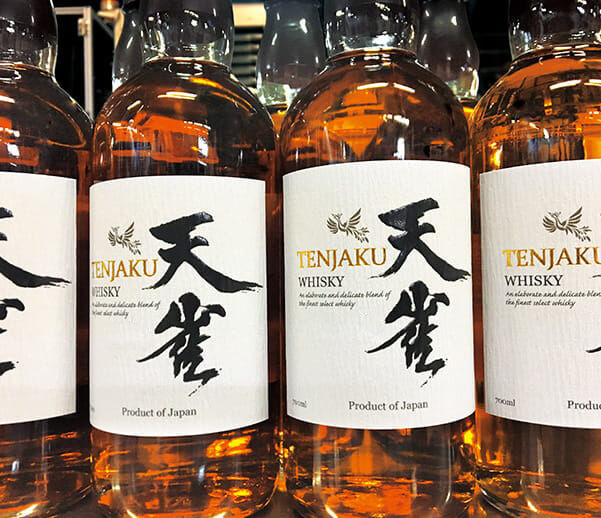 PRODUCTION TECHNIQUE 02
ONE OF THE GREAT MASTERS OF THE
JAPANESE WHISKY AND WINEMAKING
WORLD:KENJI WATANABE
Kenji Watanabe: a name renowned throughout the Japanese whisky and winemaking world from the 1990s and throughout the 2000s. Watanabe bases his philosophy on never losing focus – "be generous with time for your craft." Fully leveraging his past experience in creating whiskies and numerous award-winning wines, he is currently the master blender for Tenjaku and a number of other brands.
日本醸造界の巨匠、
"ケン"ワタナベ
90年代から2000年代にかけ、日本の醸造界において知らぬ者はいないとまで言われたひとりの醸造家、その名は渡辺健二。その信条は、決して気を抜かず「時間を惜しまずにつくる」こと。これまでの醸造経験とワインにおいて幾多の賞を受賞した、そのノウハウを最大限に活かし、マスターブレンダーとして天雀をはじめとした銘柄を手掛けています。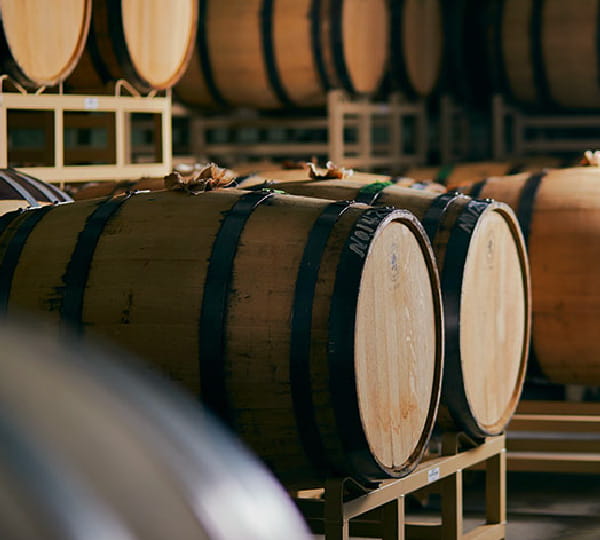 DIVISION MANAGER
KENJI WATANABE
WORLD:KENJI WATANABE
Prior to a career spanning 30 years at several companies, Watanabe started out as a self-taught winemaker. After creating whiskies early in his professional career, he made his name as a winemaker, going on to win many coveted prizes. He continues this journey to this day, fully demonstrating his sincere passion towards craftsmanship and skills backed up by years of experience, now as a master blender.
渡邉 健二
独学にて醸造を学びはじめ、数社を経た醸造家としてのキャリアは30年にも及ぶ。ウイスキー造りにも携わった後、ワイン造りをメインに幅広く活躍、多くの賞を受賞するにいたった。真摯なものづくりへの情熱と経験に裏付けられた技術を持ち、今もなお、現役のブレンダーとして、その力を惜しみなく発揮している。